RESTAURANT
Restaurant open on reservation
Friday: DINNER
Saturday: LUNCH and DINNER
Sunday: LUNCH and SNACK

EVENTS: Availability on request and choice of menu
Also: celiac cooking

Our typical menu
Our typical menu consist of:
appetizers, two first, second, contour, seasonal fruit, dessert and coffee
€ 25,00 (wine excluded)
INFO RESERVATIONS: TEL. +39 0735 99374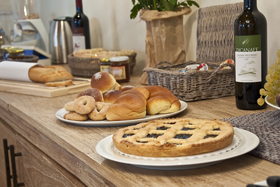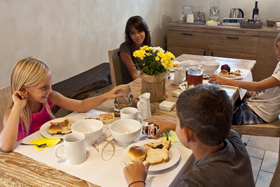 Every dish we offer is expertly crafted using only the products of our land. The Chef is an expert in local cuisine with a great family tradition for the dishes.

In the morning your wake up will be accompanied, not only by the singing of birds, but also the scent of freshly baked cakes. For lovers of international breakfast do not miss the bacon, eggs, bread and yogurt from our own production.

On request, our Chef, is able to satisfy the palates who prefer vegetarian cuisine. We organize also vegans events. The pride of our products are wines, which you can buy directly at our farm.